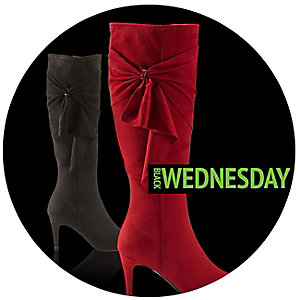 If you love boots, here is a deal for you. You can get these Jacyln Smith boots for ONLY $19.99 as part of Kmart Black Wednesday! Regular price is $44.99! This deal is available on Kmart.com only, not in stores.
If you love sales, deals, freebies, and giveaway's…Make sure to add me as your personal shopper, so that you never miss updates and deals. I will help you with your holiday shopping and make sure you know about all the great deals. Having a Personal Shopper makes your life easier.
Get started

―

it's free!
Click the 'Become a Client' button to begin and start saving.